Settings Dialog
Access Password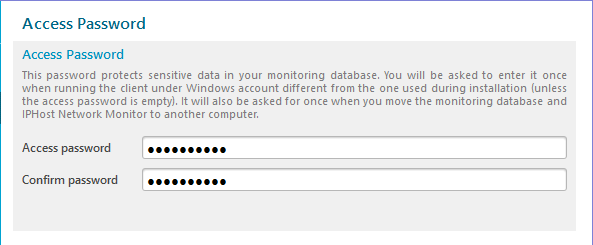 You can change the access password on this page.
Access Password
An access password is used
to protect the other passwords in the monitoring database (they are stored in encrypted form and a master password is used to derive an encryption key)
to restrict access to the client GUI: other Windows users will have to enter the password once when they start the client; the same user will not be asked to enter the password again until you change it.
If you move your existing monitoring database and install IPHost Network Monitor on another computer, you will be asked to enter an access password as well. Make sure to remember it or write it down and store in a secret place.