Settings Dialog
Alerting Rules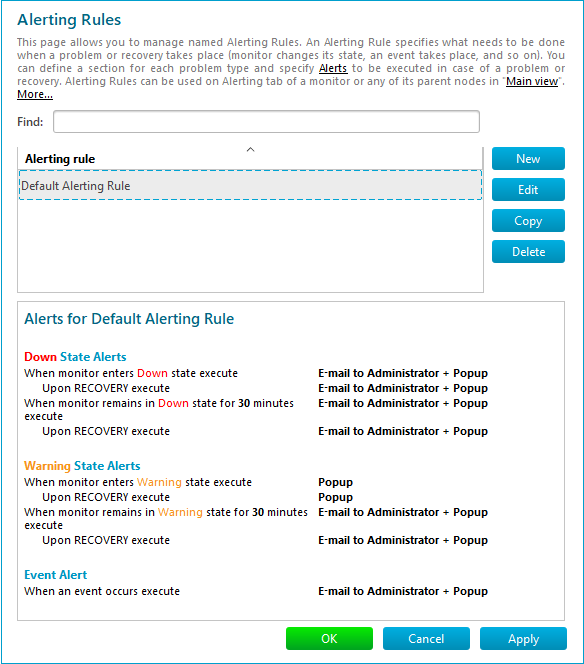 This page allows you to create and edit named alerting rules. You can modify an existing rule, or click the Create button to add a new rule. You can also Rename and Delete rules.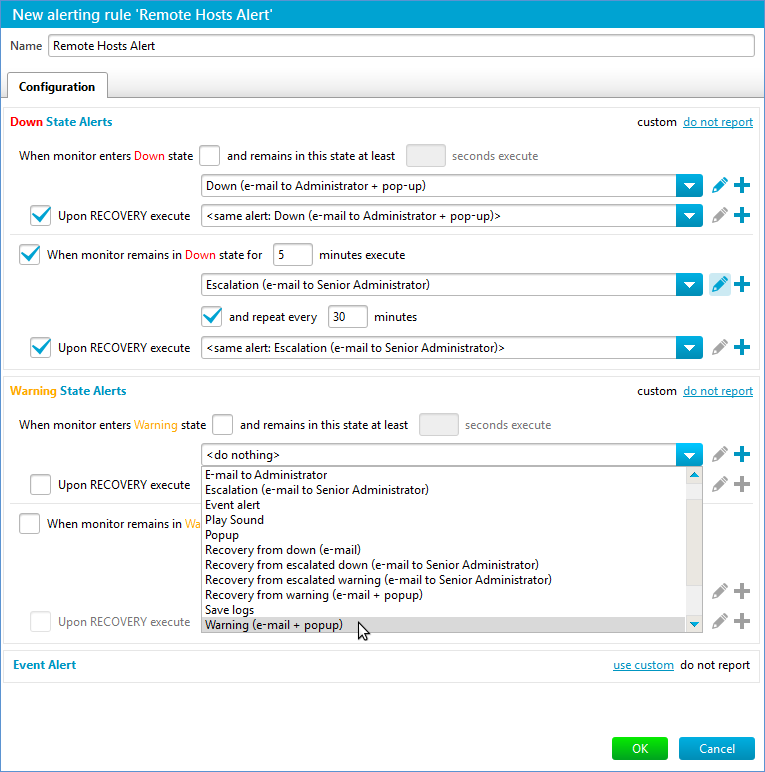 If an entity (a monitor, host, host group, agent or root) uses a named rule and this rule is deleted, the rule sections are copied as the entity's custom alerting rule. For a detailed description refer to the Alerting Rules section of the Alerting and Actions page.
You can add or modify alerts directly from the Alerting Rules editing form using corresponding buttons ('+' and pencil icons) to the right of the alert list; the alert editing window opens, in which you can select an existing alert or add a new one.

You can also select an alert and click the Edit button to open the alert editor form where you can change the alert's name and parameters. The same form is available from the Alerts page.