Settings Dialog
DB Maintenance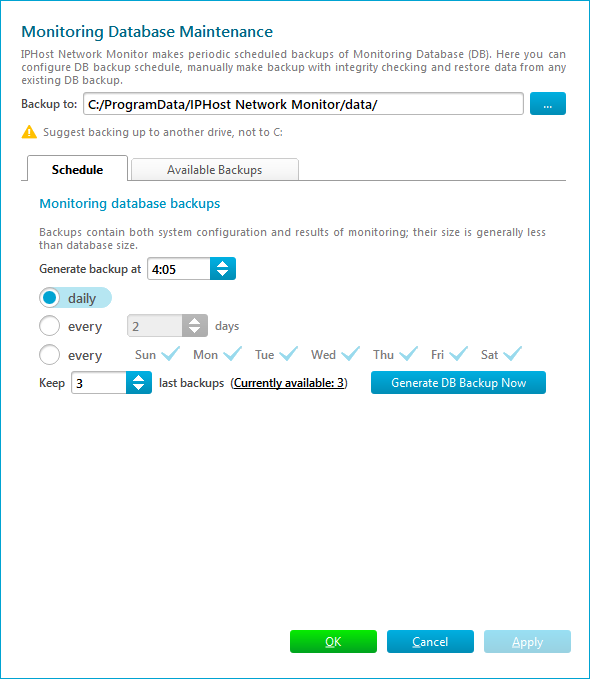 This page contains database backup settings, automatic backup schedule and a list of available backups.
Backup to is the directory where the backup files will be stored.
Time and periodicity settings on the Schedule tab define schedule for automatic backups.
When backup is successfully created, old backups which are not pinned will be removed if their count exceeds the value set by the Keep N last backups setting.
You can click on Generate DB Backup Now button to start database backup immediately.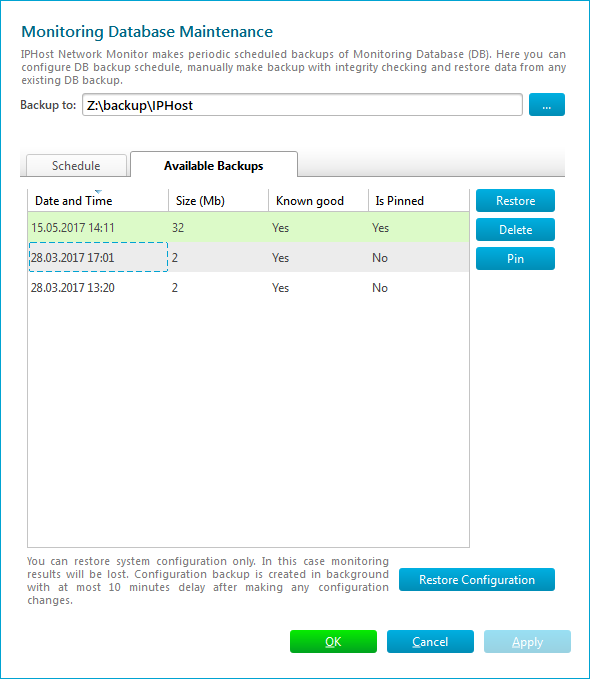 Available backups table contains all backup files found in the backup directory.
A backup is known good if DB integrity check that takes place when backing up the database had succeeded. Other backups are marked in red.
Pinned backups are not deleted automatically. You can preserve any number of them for as long as you need. Table rows for them use green background.
Click on restore button to restore monitoring database from the selected backup. This will temporarily suspend monitoring, restart IPHost Network Monitor Client and overwrite your current database contents.