Is it possible to monitor devices that are normally offline?
Q: We have devices which are normally offline, and we only need to be alerted when the device comes online. Is this possible to do with IPHost Network Monitor?
A: This is not directly supported for all monitor types, but there are
some workarounds:
1. You may create a reverse variant of PING monitor using WMI. To do that, please create a 'WMI Query' monitor for localhost (host running IPHost) and use following custom WMI query:
SELECT StatusCode FROM Win32_PingStatus where (address='192.168.14.02' and StatusCode != 0)

Replace '192.168.14.102' with actual IP address of your device.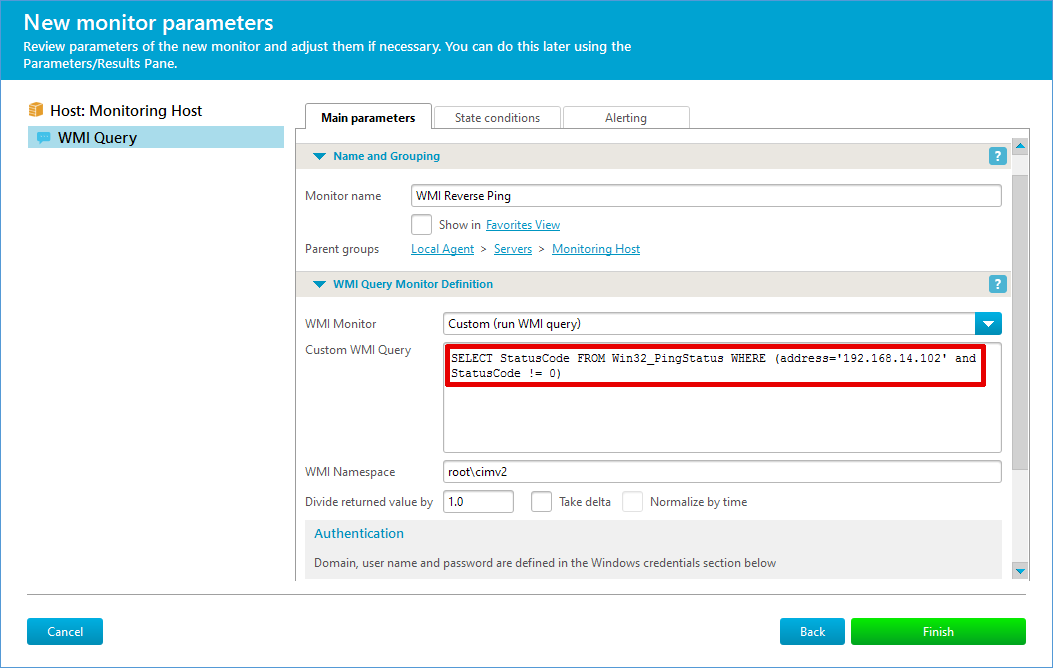 2. If you don't want to reverse the actual monitor states shown in IPHost interface, but just want to receive notifications ONLY if device goes online, you can do that using Alerting Rules form. Using Recovery checkbox, you can trigger an alert when monitor leaves a particular 'bad' state, such as when your device becomes back online. An example of how new alerting rule could look like:
3. Another option is to use "Script or Program" monitor and call an external custom script/program, implementing the reverse logic. Please contact support if you have any question on implementing such a monitor.
Related topics